MommyCubed: The Most Useless Baby Items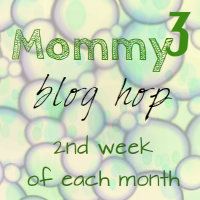 I decided to have a little fun with this post. I saw a linky on

mommybloghoppers.com

, this month's theme was too good to past up!
Now, just because the items listed below were useless for me does not mean you shouldn't give them a try. Motherhood is trial and error: no one knows what works for them until they try. That being said, let's get on with the list!
Nursing Pillow
Every time I tried to use a nursing pillow, I only felt fatter and stupider. Being a new mom is hard enough without feeling like a moron for not being able to figure out a good position for the nursing pillow.



Bibs
Bibs just gave me false hope that my little one's adorable outfits would survive for more than 2 seconds. Lies, I tell you. Lies!



Diaper Stacker
I was a total zombie from the birth of my first child was born until my second child was in preschool. Bags of diapers were everywhere in my house. I didn't even notice we had a diaper stacker until my daughter was 3.



Any Sort of Baby Carrier
By the time I figured out how to put the damn thing on, the baby had either fallen asleep or been picked up by a concerned family member. Fail.



Changing Table
I think I used our changing table twice. For some reason, both children were pretty much always changed on the couch. Ew, that's pretty gross. Use a changing table people!


What are some baby items you have found to be useless in your home?